AAA urges more parent interaction as a result of new study trend
"The trend for teens to acquire their driver's license has changed over the past 10 years," said Dr. David Yang, executive director of the AAA Foundation for Traffic Safety. "Many are getting licensed before the age of 18, which means more of Generation Z is learning to drive under the protection of state graduated driver licensing programs and parental supervision."
The new AAA Foundation study surveyed young adults ages 18-24 to determine when they obtained their license and found: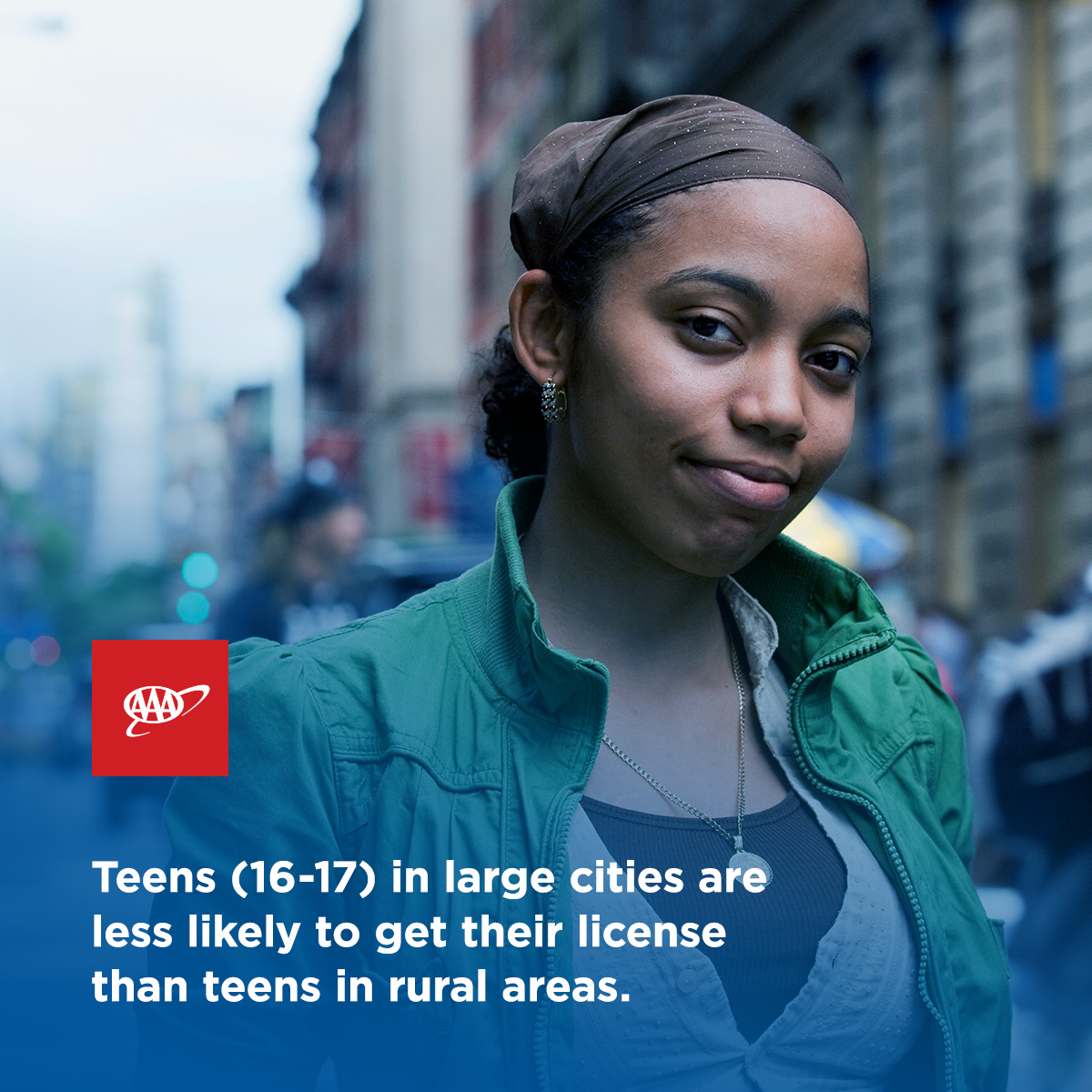 Nationally, 40.8 percent got their license at or before age 16

60.3 percent got their license before the age of 18.

Only half (49.8 percent) of teens in large cities obtain their license before the age of 18, compared with nearly two-thirds of those in less urbanized areas.

Teens living in the Midwest tend to be licensed at younger ages – 55% at or before age 16 and 70% before age 18. While only one-third (32.2%) of teens living in the West and fewer than a quarter (22.3%) of teens in the Northeast reported getting their license at or before age 16, only 56% (Northeast) and 48% (West) did so before age 18.
Kansas driver's license requirements for teen drivers
Like other places in the Midwest, Kansas beginning teen drivers can start instruction earlier than in other regions, but Kansas' Graduated Driver Licensing Program has helped to boost teen driver safety through increased supervised driving experience and reduced exposure to high-risk driving situations.
Components include:
Instruction Permit
, starting at age 14, a one-year permit process, written test or completion of driver's education class, supervised with licensed adult 21+ in front seat at all times and no wireless phone usage except in case of emergency. The process then proceeds to a
Restricted
 license at age 15,
Less Restricted
 license at 16 and
Full Unrestricted 
license at 16½ if all previous requirements have been met. Each level of the graduated process prior to Full Unrestricted includes limits on destinations, passengers, wireless phone usage and driving practice hours. Full details of Kansas' Graduated Driver Licensing requirements may be found at 
https://www.ksrevenue.org/dovgdl.html
.
All states have in place graduated driver licensing (GDL) systems for teen drivers ages 16 and 17 to help them gradually learn the rules of the road under less risky conditions.
"The importance of parental engagement with their teen drivers and the importance of enforcing Kansas' graduated licensing program will be even more important based on the findings of this new AAA study," says Shawn Steward, manager of Public and Government Affairs for AAA Kansas. "These are lifesaving measures."
According to Kansas Department of Transportation crash data, there were 10,547 traffic crashes involving at least one 15 to 19-year old driver in Kansas, resulting in 39 fatal crashes and 2,550 injury crashes in 2017.
A previous AAA Foundation study found that drivers first licensed at age 18 are more likely to be involved in a crash resulting in injuries during their first year of solo driving than new drivers licensed at any other age. Nearly 28 percent of the young adults in the AAA Foundation survey reported waiting until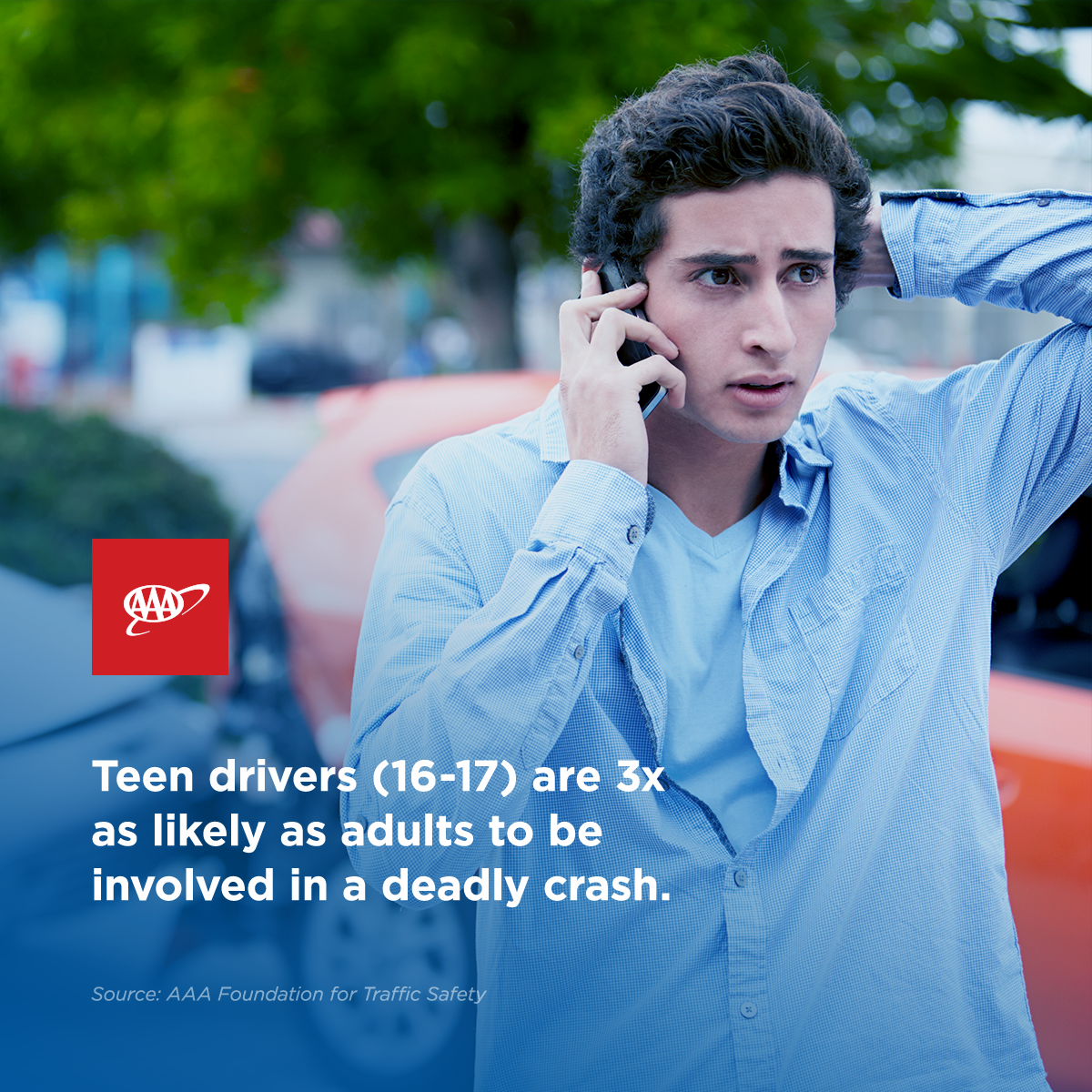 they were 18 or older to get their license. Reasons young adults cited for delaying licensure included:
Nervous about driving (68.4 percent)

They could do everything they needed without driving (52.6 percent)

Driving was too expensive (33.3 percent)

Too busy to get a license (28.9 percent)

Family members did not have time to help them get their license (20.5 percent)
"It is imperative that all new drivers practice driving with a skilled coach through a variety of routes and in different weather conditions before heading out on their own," said Kurt Gray, Director of Driver Education and Driver Services for AAA Club Alliance. "Novice drivers shouldn't let the first time that they drive in the rain or on the freeway be at a time when they're alone."
By setting parameters, new drivers can greatly minimize their risk of a crash. AAA recommends that regardless of their age when first learning to drive, new drivers should remember to "R.E.A.D the road":
R = Right speed, for right now: Always mind the speed limit and reduce your speed when traveling in adverse weather conditions.

E = Eyes up, brain on: Always scan the road to anticipate dangers ahead.  Eliminate distractions and keep your mind focused on the task of driving.

A = Anticipate their next move: Be aware of other drivers on the road. Anticipate their next move and always have a plan to respond.

D = Huge DONUT of space around your vehicle: Keep large amounts of space to the front and sides of your vehicle.
TeenDriving.AAA.com
 has a variety of tools to help prepare parents and teach new drivers the rules of the road. The online AAA 
StartSmart
 program also offers great resources for parents on how to become effective in-car coaches as well as advice on how to manage their teen's overall driving privileges. Novice drivers preparing for the responsibility of driving alone should enroll in a driver education program that teaches how to avoid driver distraction and other safety skills.